Starworks is a young people's prosthetic research collaboration who bring children and their families together with key opinion leaders from the NHS, Industry, Clinical Academia and leading National Research Centres with capabilities in child prosthetics.
Our collaboration aims to increase research across the system in order to accelerate the translation of new inventions and developments in child prosthetics into everyday use. This initiative is centred on the needs of children and their families as well as the NHS and ensures there is the ideal balance of 'clinical pull' and 'technical push' to create an energetic environment in which to innovate and to partner with industry.

In 2016 the government committed £1.5 million to child prosthetics. Half of this funding was dedicated to the provision of activity limbs through the NHS, whilst the other half aimed to invest in new innovations to help children with limb loss reach their full potential. NIHR Devices for Dignity MedTech Co-operative were given the role of leading the NIHR Child Prosthetics Research Collaboration, known as The Starworks Network.
The approach taken was to pump-prime the formation of a Child Prosthetic Research Collaboration, to bring together children and their families with key opinion leaders from the NHS, industry, clinical academia and leading national research centres with capabilities in child prosthetics.
The aim was to increase research focus across the system in order to accelerate the translation of new inventions and developments in child prosthetic into everyday use, centred around the needs of children, families and the NHS.
Starworks is hosted by NIHR Devices for Dignity MedTech Cooperative.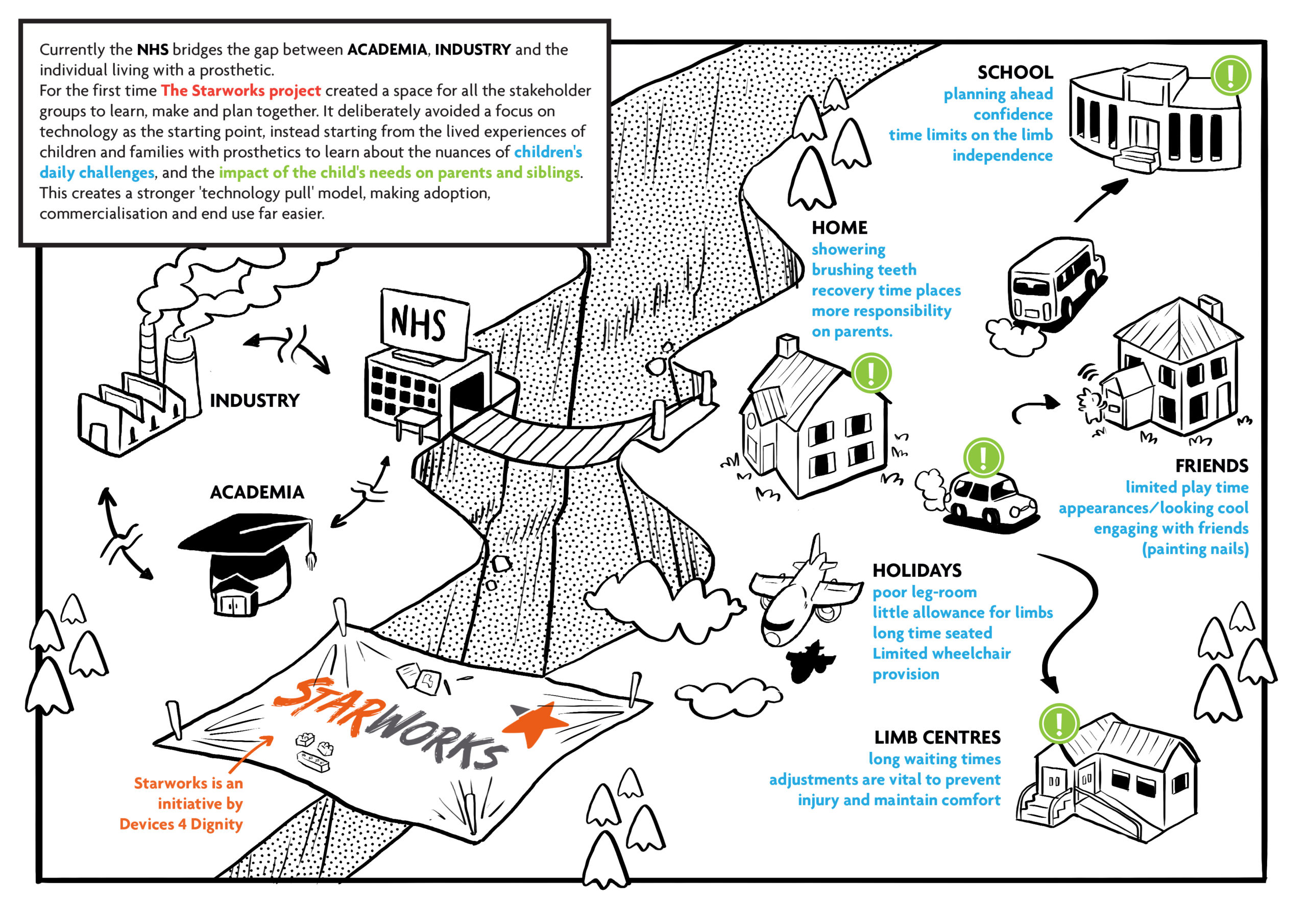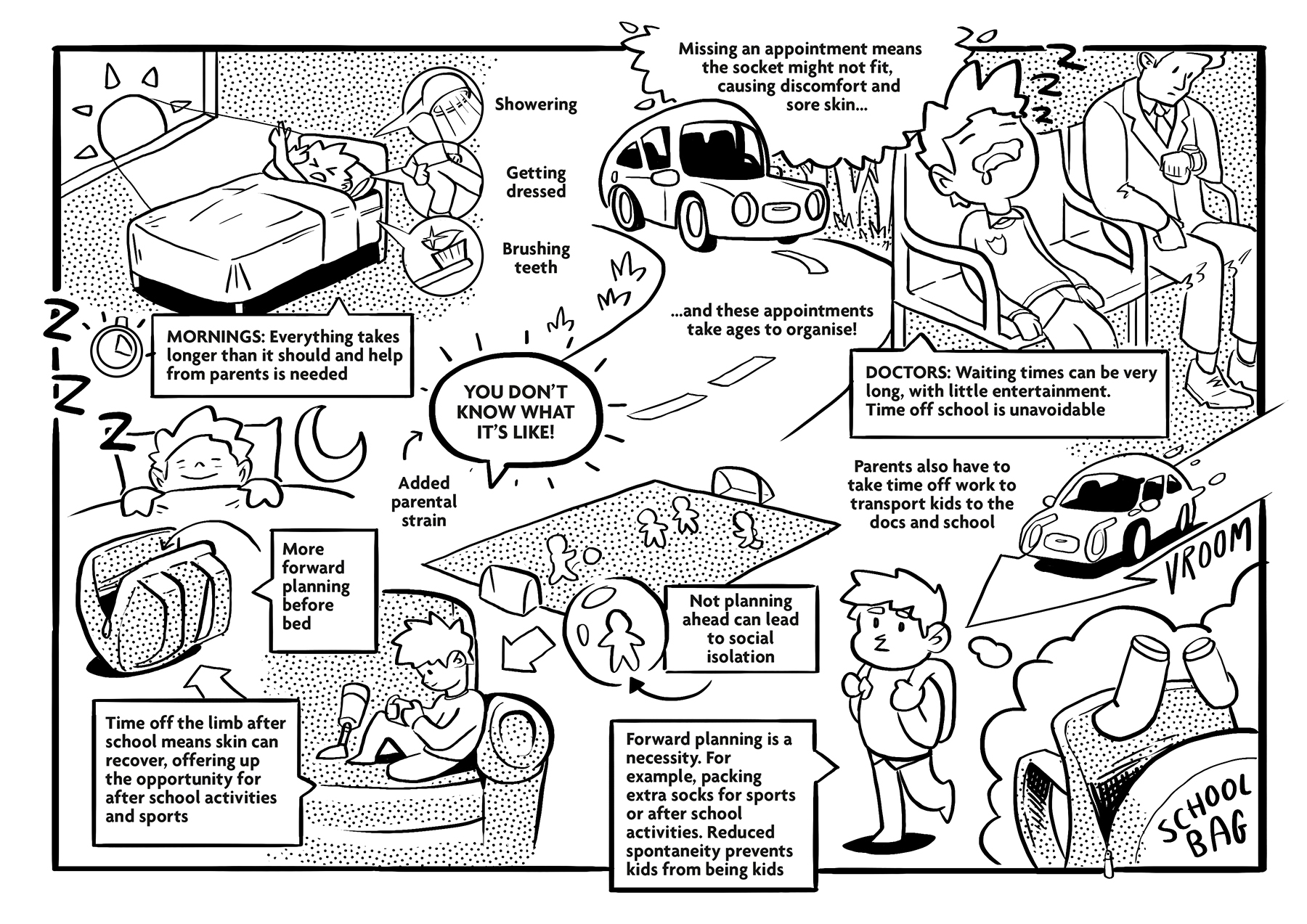 The Starworks Expert Network
One of the aims of Starworks is to increase research across the system in order to accelerate the translation of new inventions and developments in child prosthetics into everyday use.
To achieve this we feel it is crucial to engage experts from key stakeholder groups, and facilitate mutual learning between them.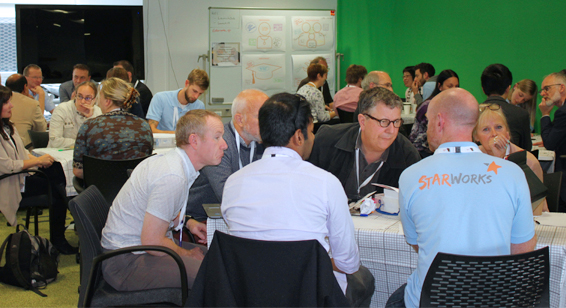 The Starworks Ambassadors
Would you like to have your say about the future of research and innovation in children's prosthetics?
The Starworks Network is looking for

children and young people who use prosthetics

, as well as their

siblings

, to join our growing community of Starworks Ambassadors.
Over the last few years we have worked with some amazing children, young people and families who are the real experts in child prosthetics! It's important that these voices are heard to make sure research and innovation in this area is responding to the real, day-to-day challenges of life with prosthetics. We'd like to keep working with lots more families and make sure the hard work of children and young people is rewarded – so we have set up the Starworks Ambassadors scheme!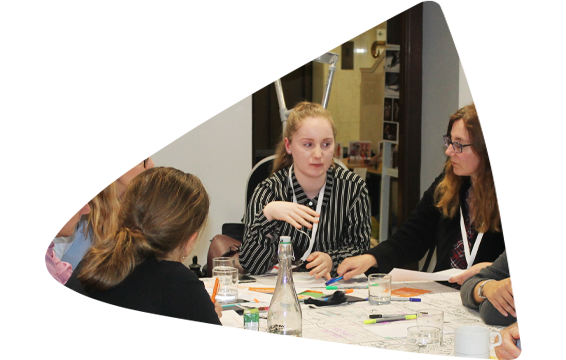 What do the Starworks Ambassadors do?
Collect your passport: Once you have registered, we will send you a special Starworks Passport ready to start your Ambassador journey.
Start earning stamps: We will get in touch with you or your parents/carers whenever there is an opportunity to take part in an Ambassador Activity. These can be all sorts of things, including online surveys, competitions, feedback on existing inventions, or even special Starworks workshops! Every Ambassador Activity that you take part in will earn you a Star stamp to go in your passport, and you can take part in as many or as few as you like.
Claim your reward: Once you have filled your passport with Star stamps, send it back to us to receive your Starworks Ambassador certificate and vouchers to say thank you! If you like, you can also opt in to feature as our 'Ambassador of the Month' on the Starworks Facebook page: www.facebook.com/starworksnetwork and Instagram www.instagram.com/starworks_network
Level up: If you'd like to keep taking part, we can set you up on the next level of passports to keep earning stickers and rewards!
Starworks Proof of Concept Projects
Following our multi-stakeholder needs assessment, and a series of creative, collaborative 'sandpit events' the Starworks Project opened a call for applications to 'proof of concept' funding to develop the seeds of ideas germinated through this exciting collaboration.
A total of 23 applications were received, 14 from academia, 7 from industry/SMEs and 2 from charities. The approach taken was to ask applicants to consider a co-design cross-sector collaboration, with children and families at the centre of this. The project proposals were allocated to at least three context-appropriate assessors with expertise in at least one of four areas: Parent and child; Prosthetics; Technical; and NHS impact.
A total of £429,323 was awarded across 10 projects through the Starworks funding (full details on these 10 projects and contact details can be found by clicking the more project info button below).
Coming soon – Look out for our portal
We're keen to hear from anyone with an interest in or experience of child health or technology, including young people and parents/carers. We are able to facilitate tailored collaborations between the right stakeholders to develop and evaluate innovations for child health.
In the coming months we will be creating our portal where interested parties can register and contact us.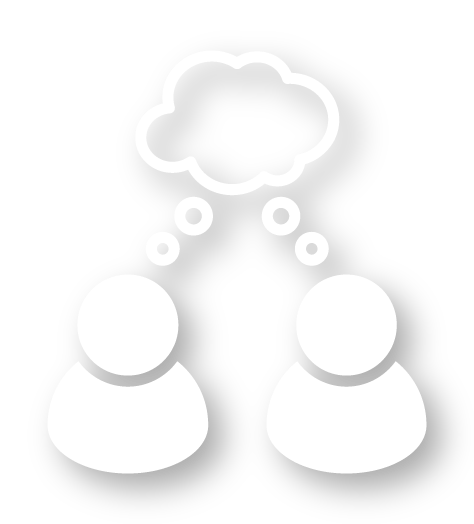 Latest News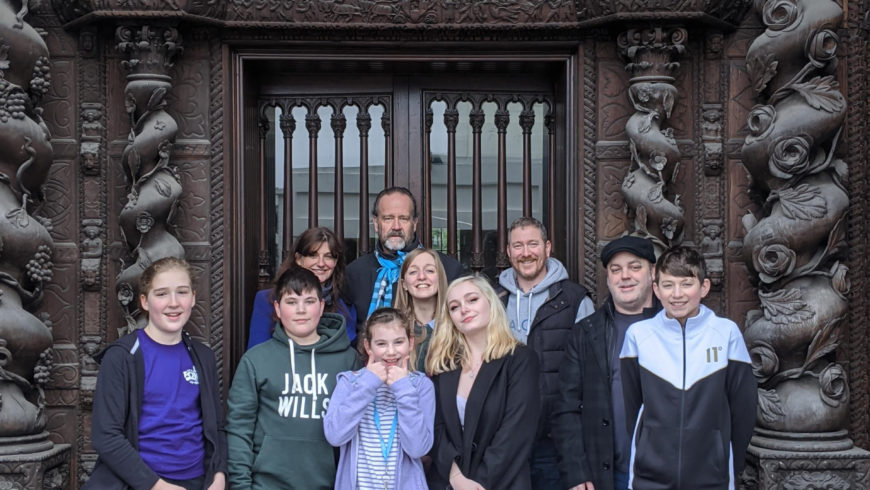 We really enjoyed our recent trip to Pinewood Studios with some amazing...
Read More
The results are in! We've had a fantastic response from children and...
Read More